General Information
In the increasingly complex world of work, it is advantageous to gain knowledge in many different areas in order to be optimally prepared for the most diverse challenges. Especially in research and development of new technologies, creativity and thinking beyond fixed disciplinary boundaries is required. For this reason, the Master's programme in Optical Technologies combines the teaching of engineering methods on one hand with basic physics on the other. Students study both at the Faculty of Mechanical Engineering and at the Faculty of Mathematics and Physics.
Short Overview
| | |
| --- | --- |
| Focus | interdisciplinary, practical orientated as well as research orientated |
| Languages of Instruction | German, English |
| Start of Courses | Winter Semester, Summer Semester |
| Duration | 2 years (1.5 years in-class, 0.5 years Master thesis) |
| Final Degree | Master of Science (M. Sc.) |
Qualification Goals
The study of optical technologies enables you,
to think and work in a solution-oriented, creative and innovative way and to network across diciplinary boundaries.
to apply optical methods in a wide variety of fields and to adapt them to each special context.
to develop optical technologies scientifically and to be active in research.
to develop new products on the basis of scientific knowledge.
"Optical Technologies for me was able to put all my interests in one program. I am particularly thrilled about how much we learn about applications in the real world, rather than pure theory. For the future, I plan to get into Biophotonics and work in the field of lasers in medicine." (Masa)
"I enjoy studying this course as it's a well-structured interdisciplinary master course. However, the beginning of my first semester was little challenging as my bachelor study was in mechanical engineering. I really believe that optics and photonics is emerging technology and it has lots of applications in diverse fields. The course provides endless opportunities. Currently I am doing my master work in Siemens AG. In future, I would prefer to work as a researcher. My personal interest is in the field of optical sensing/metrology and image processing." (Nikunj)
"The basic course in optoelectronics that I took during my bachelor's degree aroused my interest in acquiring optics in greater depth. I used to think of optics as the science of contact lenses or mirrors. But this basic course introduced me to real optics and so I decided to continue my studies in optical technologies. At Leibniz University, the course content and teaching methods are the best of their kind and up to date. I learned many new concepts and their practical implementations. As soon as I finish my master's thesis on the ultrashort pulse laser system, I plan to do a PhD in the same field." (Zulqarnain)
Office hours: Thursday: 11:00 am - 01:00 pm
Consultation hours take place in person and online.
Contact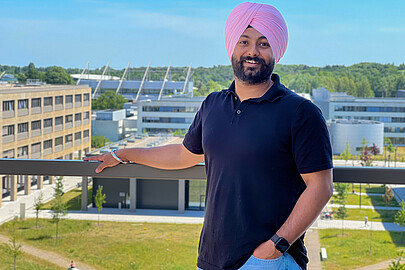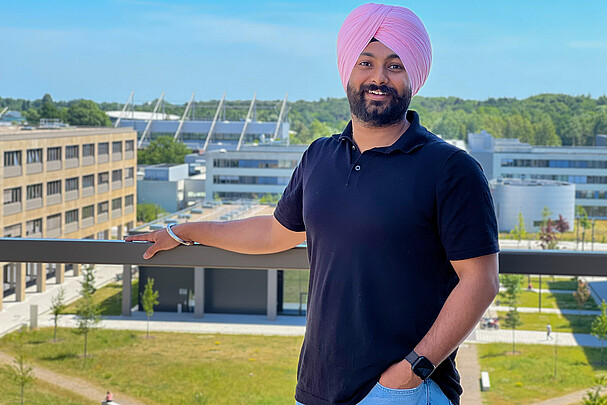 Manmeet Singh, M. Sc.
Team Optische Technologien
Address
An der Universität 1
30823 Garbsen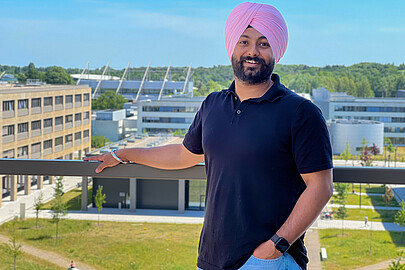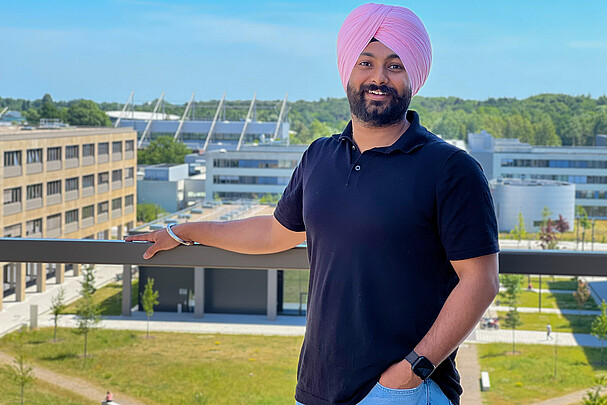 Manmeet Singh, M. Sc.
Team Optische Technologien
Address
An der Universität 1
30823 Garbsen